MENU
Products and ingredients worked at their origins.
Our different menus reflect our passion and creativity for authentic culinary experiences.
Our motivation: to bring people together and create a bond.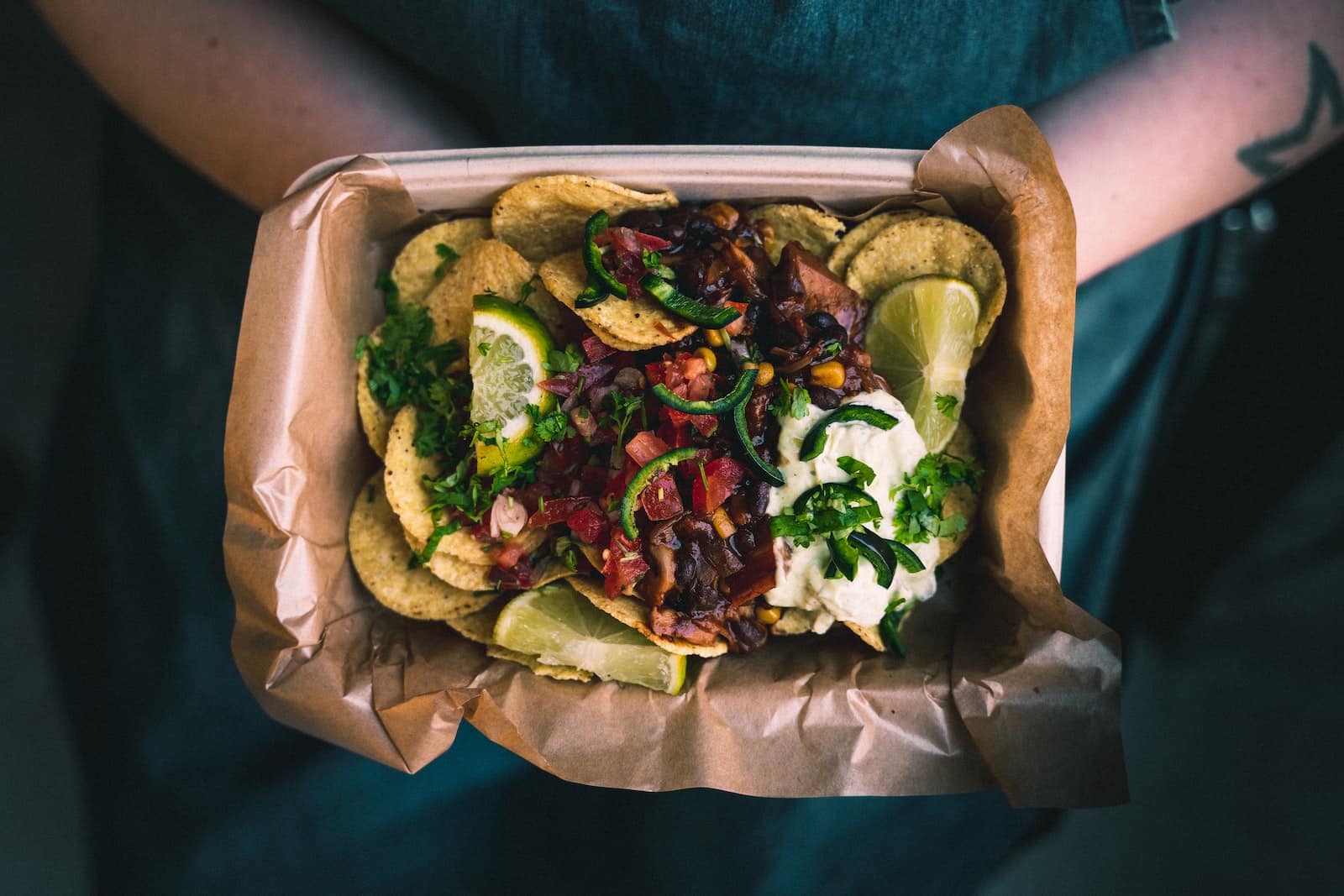 Hot Dog - 12
Lobster bread, pure beef sausage, onion compote, fried onions, arugula, wasabi mayo, spicy condiments.
Codfish Accras - 8
Codfish accras à la créole, chimichurri sauce,
8 pieces.
Vegetarian Hot Dog - 11
Lobster bread, marinated vegetables, onion compote, fried onions, arugula, wasabi mayo, spicy condiments.
Mixed platter - 19
Assortment of charcuteries from the Carrère house and local cheeses.
Mangalitza 24 months ham plan - 21
Mangalitza ham board, aged 24 months.
Beef carpaccio - 14
Beef carpaccio, lemon oil, spiced crumble, capron, arugula, sriracha mayo.
Black pudding spread - 9
Can of black pudding spread from Maison Carrère 200Gr.
Beef Brioché - 16
Snacked brioche, beef tartar with sweet peppers and truffle oil.
Burrata cheese - 12
Whole burrata, roasted grapefruit supremes, roasted peanuts, cherry tomatoes, sauce vierge (Mangalitza ham supplement +3€).
Vegetable Pickles - 5
Plate of seasonal vegetable pickles.
Pork Ribs - 21
500gr marinated in bbq sauce.
Chocolate in three textures - 8
Creamy chocolate-hazelnut, half-baked chocolate, chocolate-orange tuile.
Fruit Gaspacho - 7
Seasonal fruit gazpacho, white chocolate tuile
DIRTY HIGHBALL – 11
Tequila, Guindillas soda
MILKY BERRY – 11
Kirsh, Heering, Marie Framboise, Verjuice, Flower syrup, Coconut water, Milk
NOT A VERMOUTH TONIC – 11
Jamaican rum, Bénédictine, Riesling, Verjuice, Ginger, Bubbles
TUTTI FRUTTI MARTINI – 11
Gin, Vermouth dry, Saké, All fruit cordial
SCRATY – 11
Whiskey, Montaigu semi-salt, Rancio dry, Walnut liqueur
BREAKFAST OLD FASHIONED – 11
Calvados, Bouteillan, Amaretto, Bitter walnut
NEIGHBORHOOD COLADA – 11
Covert liqueur, Cream, Cocoa
PEACH TEA – 9,5
Cognac, Peach green tea, Peach syrup, Verjuice
KOMET – 9,5
Cognac, Rooibos infusion, Tonka syrup, White Sauvignon
CÔTE SAUVAGE – 9,5
Gin, Basil infusion, Melon syrup, Verjuice
MAI TAI – 9,5
Rum, Dry curaçao, Lime, Ginger, Orgeat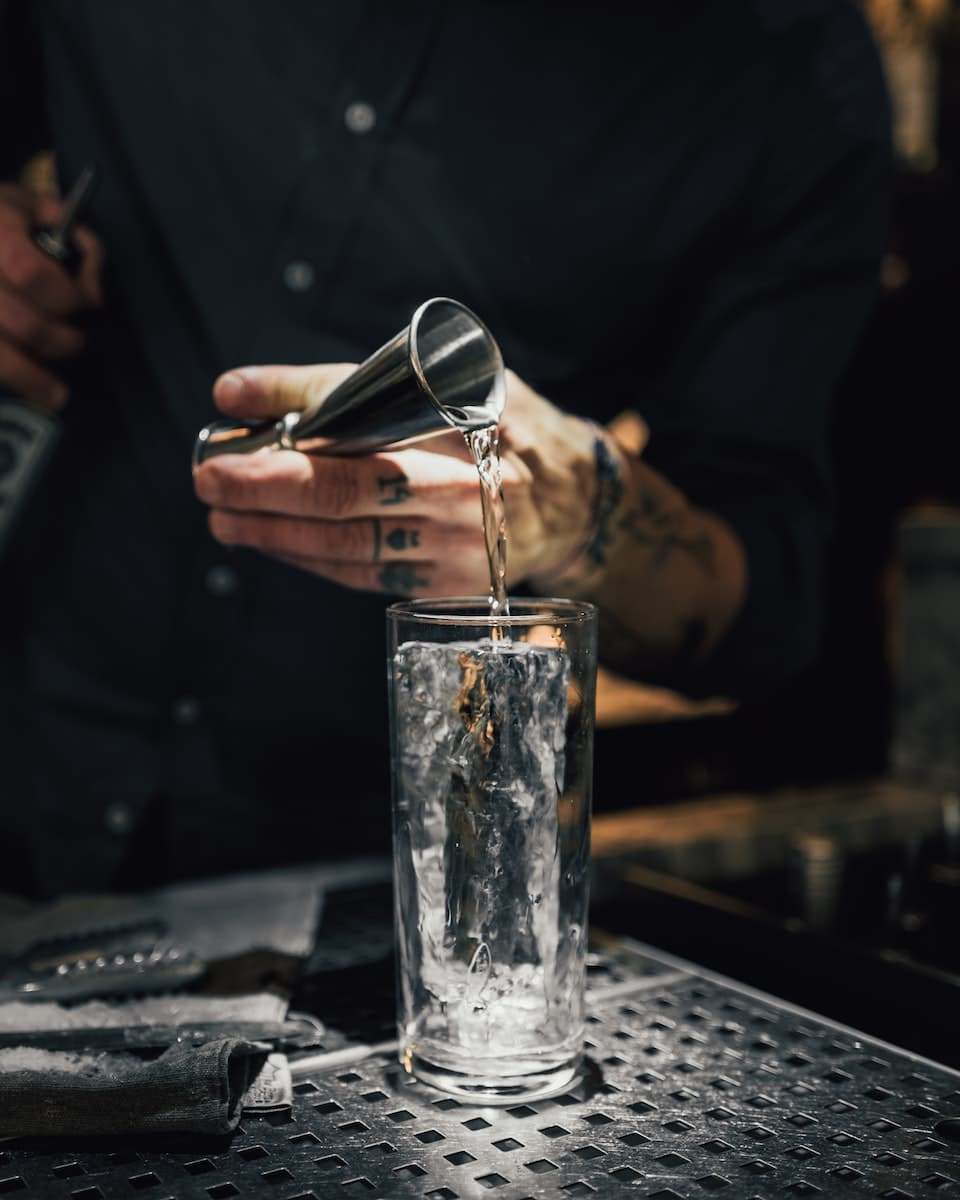 a good aperitif like at home but in the restaurant !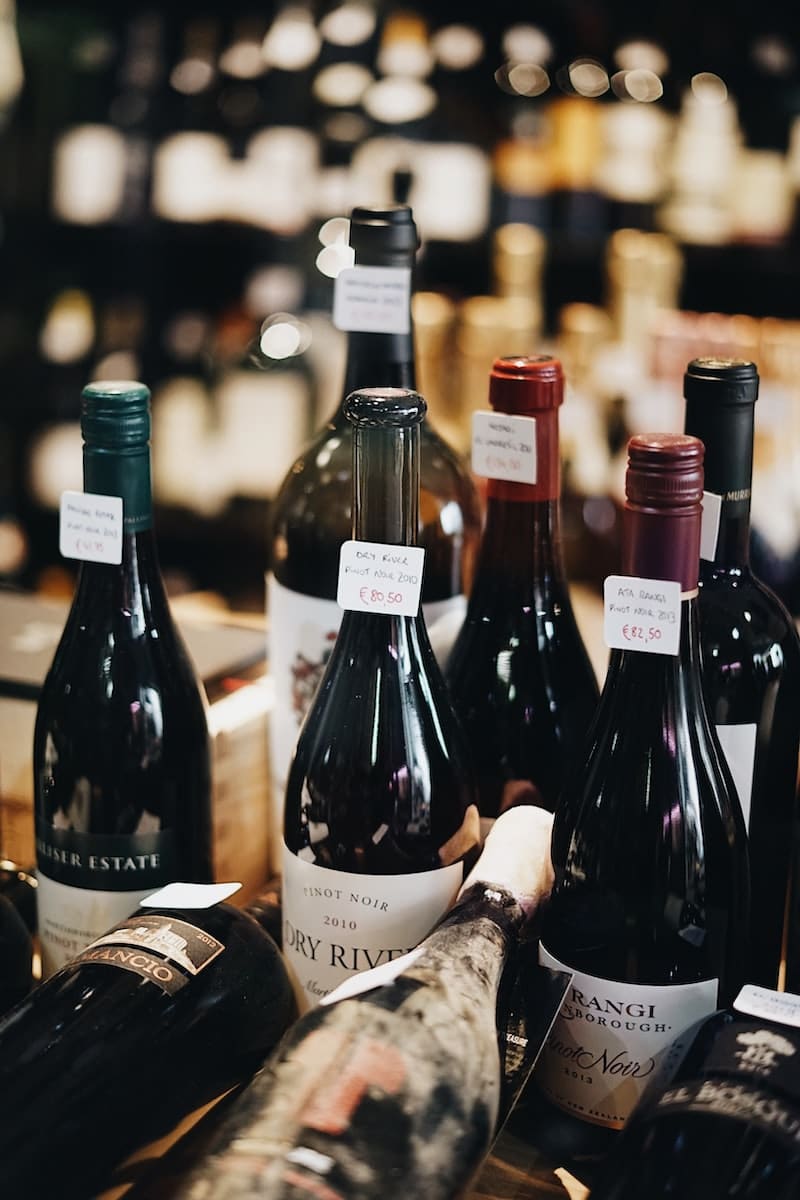 White, red and sparkling wines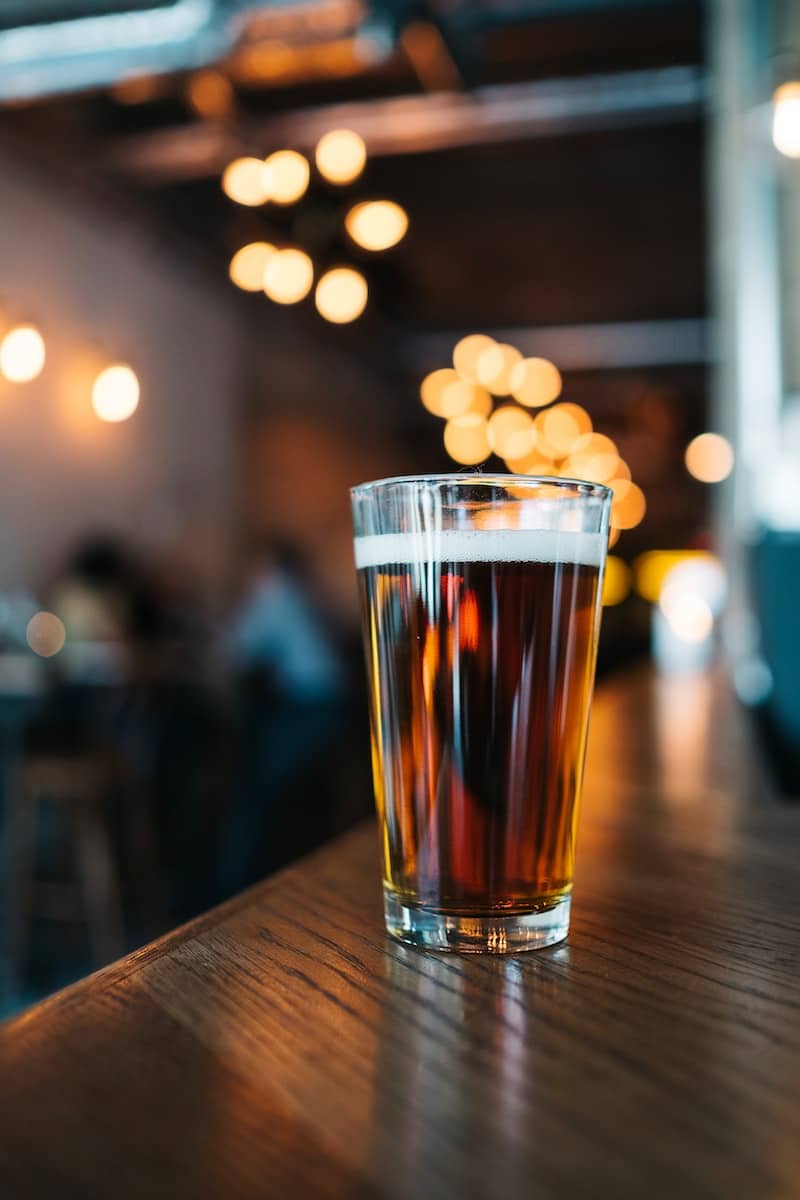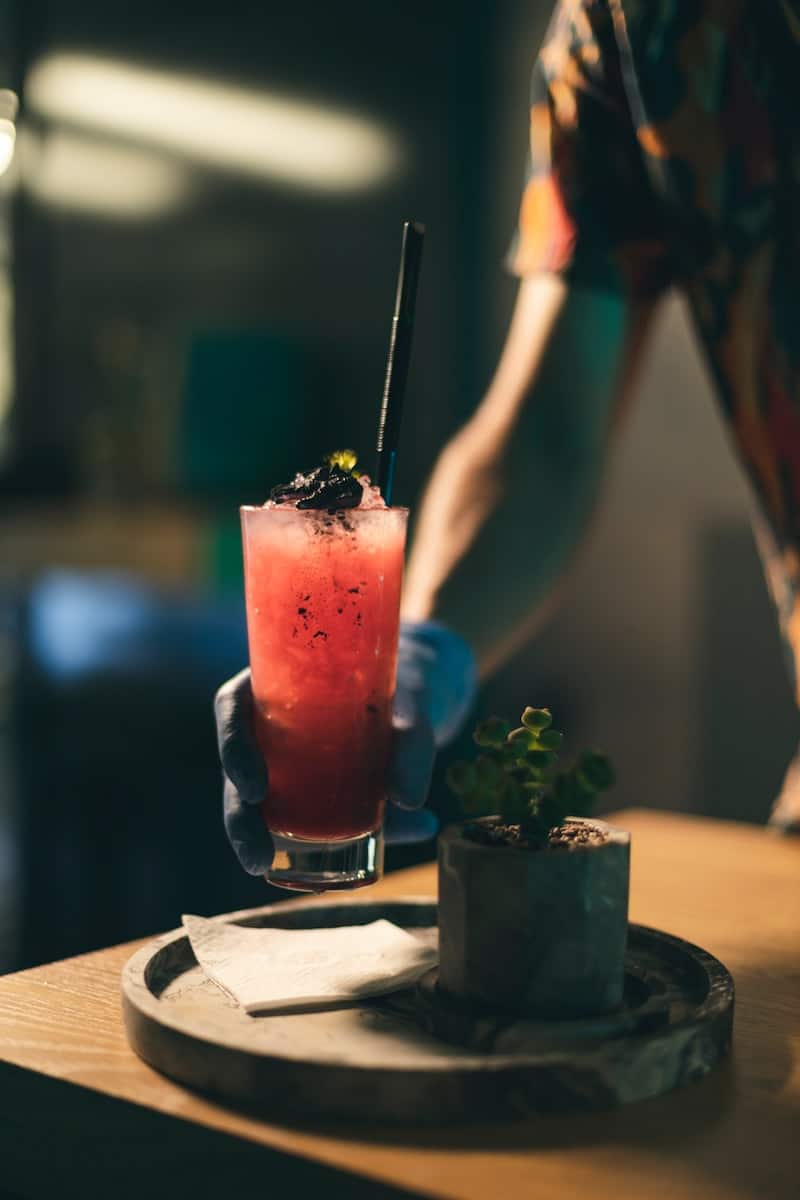 Homemade mocktails and iced teas
For a lunch with colleagues or an evening with friends.
Reservations are not automatic, you will be contacted by the team.
Opening hours
Monday – Friday : 12pm – 2:30pm
Monday – Saturday : 6pm – 2am
Address
23, rue du Pont Faumet
16100 Cognac
Contacts
+33 5 45 82 50 25
welcome@origins.bar